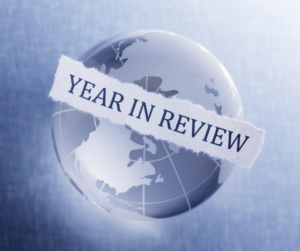 As 2022 draws to a close, it's time to reflect on the past year and plan for the coming one. Like the past few years, 2022 came with more than its fair share of challenges but MAWS rose above them and had a great year overall, due in large part to the efforts and dedication of our team members. Through the strength of our partnerships and our new and long-term customers, we have a lot of successes from the past year to share!
New Branch Opens
The NOVA team opened a 7-service bay branch in Manassas, Virginia in July 2022. The facility is only a few years old and was built specifically to be a heavy truck repair shop. This location will serve the needs of our customers in Northern VA and the surrounding area and we anticipate this branch growing into one of our top locations. Learn more about their offerings.
New Partnership
In 2022 we launched a new partnership with Henrico County, VA. MAWS provides full-time service support at its central maintenance facility. This effort has been in the works for over 3 years and is expected to significantly improve to uptime and condition of Henrico's refuse fleet.
Employee Training
This year we spent a record amount of money on employee training and for the first time, we are including training as part of next year's annual budget. At Mid-Atlantic Waste we focus on our employees and their growth and potential. We will provide the opportunities, tools, experience, and training they need to build a rewarding career at the Mid-Atlantic's most sought-after heavy-equipment dealer and service provider.
Technology Upgrades
This year we also focused on upgrading our technology so that we can operate more effectively and efficiently. Our new system, e-Emphasys, is a state-of-the-art dealer management system that is designed specifically for heavy equipment dealers. We will fully switch over in mid-2023 and we cannot wait!
Supply Chain Solutions
To combat the chassis shortage, we have invested heavily in stock equipment and currently have over $11 million of stock equipment on order so that we can have the equipment our customers need when they need it.
Equipment Upgrades
We continued to invest heavily in equipment and upgrades that enhance employee safety and enable people to do their jobs more easily.
I wish you all a safe and prosperous new year! All of us here at Mid-Atlantic Waste Systems look forward to working with you to ensure it is a great success.
– Jamie Varner, CEO
Other Notable Highlights from 2022:
Website Refresh
We launched a refreshed website in March. The new site is packed with all of the heavy truck and waste equipment information and resources you need, whether it's for purchasing new equipment, equipment rentals, service, fleet maintenance programs, parts, and more.
Annual Sales & Branch Meeting
The MAWS Annual Sales & Branch Meeting took place in March. This meeting provides an opportunity for the Regional Sales Managers and Branch Managers to come together to connect and learn from each other, meet with our manufacturers, and discuss continuous improvement opportunities with each other and their corporate colleagues.
During this three-day event, we reviewed 2021 accomplishments, discussed 2022 priorities, and talked through how to deal with challenges and take advantage of opportunities. One highlight of the annual meeting was the Wednesday night dinner. It was a great opportunity for everyone to get to know each other on a more personal level, and several branch managers received special recognition for their branch's performance in 2021.

Auto Crane Awards
In March Members of the MAWS leadership team attended the NTEA Work Truck Show and were recognized TWICE by Auto Crane for the exceptional efforts and execution by the MAWS Team over the past 2 years we have been representing the Auto Crane brand. MAWS is honored to have received the High Flyer Award 2021 and the 2020 Newcomer Award and we look forward to continuing our partnership with Auto Crane, the first name in service cranes.

Rent-A-Tech Program
MAWS announced the new Rent-A-Tech Program in May. This program provides our customers with both short-term and long-term shop assistance to help fill any gaps if they are experiencing a staffing shortage, for whatever reason. Learn more about the program and how it can help your business. 
MAWS Gives Back to Ukrainian Refugees in Poland
In June, the MAWS team, led by owners Rich and Suzanne Hood, donated 200,000 airline miles to be used by Americans assisting Ukrainians arriving in Poland daily by the thousands. This donation supported a mission of 12 people who went to Krakow, Poland from June 5 – 18 to bring supplies and other attention to displaced families. Get all the details in this News post.

NJLM Show
MAWS exhibited at NJLM in Atlantic City in November. We showcased the new Heil RevAMP, along with our other offerings. We loved having the opportunity to meet and talk with potential customers to learn more about their businesses and how MAWS can help them with all of their heavy truck and equipment sales, parts, service, and rentals.