Heil Equipment
Category: Refuse Trucks
Mid-Atlantic is a proud distributor of Heil equipment and refuse trucks at all 8 of our branches that serve Maryland, Virginia, Washington, D.C., Delaware, Pennsylvania, southern New Jersey, and part of North Carolina.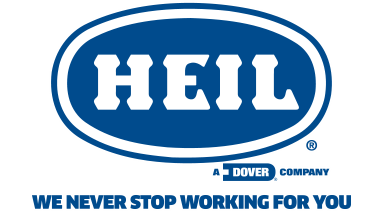 A huge part of our success stems from partnering with industry leaders. Since 1901, Heil has been the leader in the solid waste industry and has been at the forefront of excellence, innovation, and customer satisfaction and is the waste industry's choice for garbage truck bodies and collection technology solutions.
Heil is one of the world's premier manufacturers of ultra-durable, high productivity, custom-configured garbage truck bodies with optimized chassis integration and automation solutions that help customers achieve the lowest cost of ownership.
Made in the United States, Heil manufactures a wide variety of garbage truck collection bodies including:
Heil bodies are known throughout the waste industry as being legendary for productivity, long life, ease of maintenance, and operator safety.
Contact Our Sales Team to learn more about how Heil products can help your business.