Whatever your mission, you need your fleet to operate with maximum uptime and minimum operating costs. Let Mid-Atlantic Waste Systems take care of your fleet so you can take care of business. We are your one-stop-shop for all fleet services.
Mid-Atlantic Waste Systems has the experience and expertise to service almost any type of trailer or industrial truck. We are dedicated to extending the life of your equipment, maximizing its uptime, and ensuring its safety. Put our experts to work for you.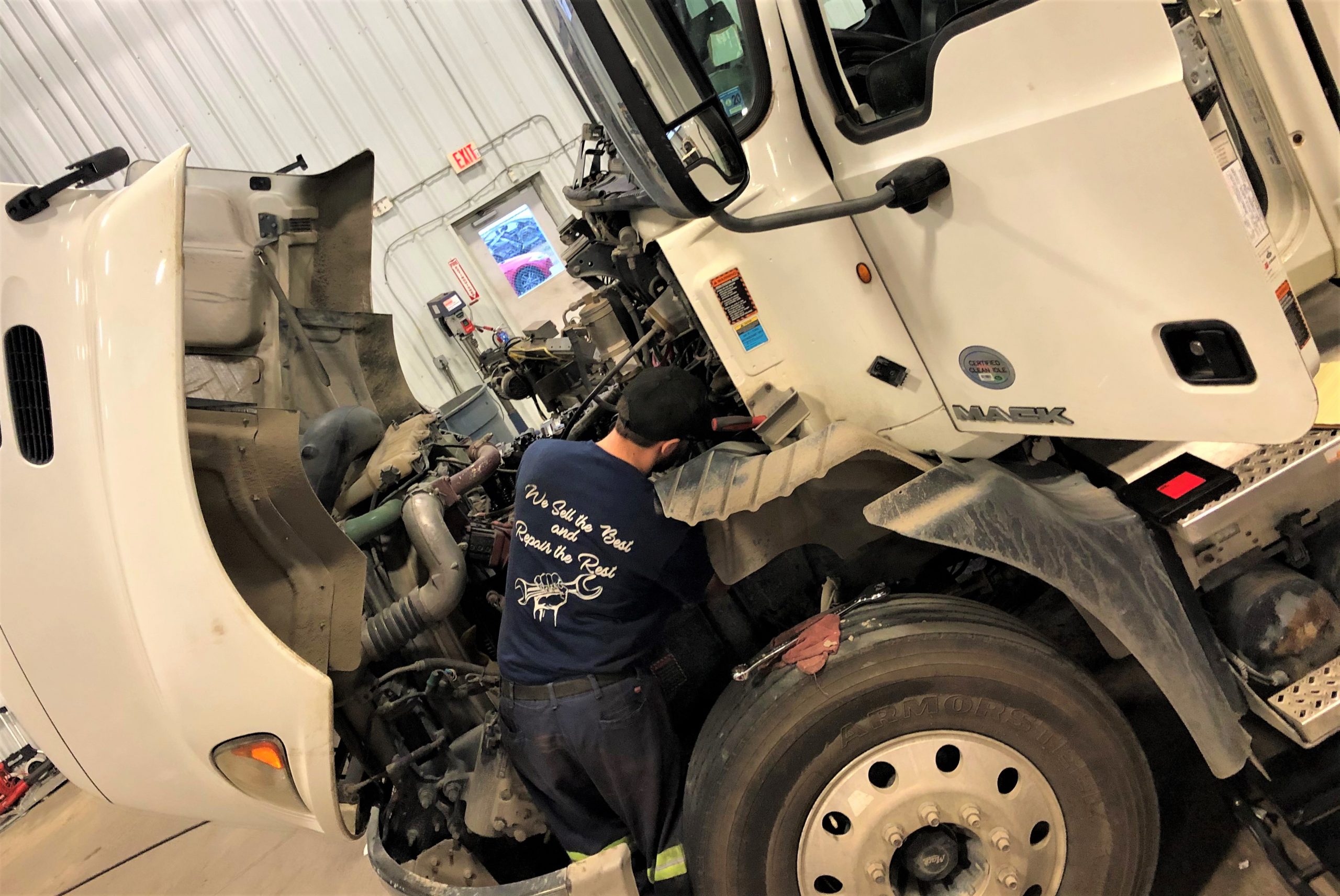 Our skilled mechanics are trained and experienced in all aspects of repair and preventative maintenance, related to all commercial equipment repair needs.  Rest assured; your vehicles are in the right hands. We perform body and chassis repairs on heavy-duty, medium-duty and light-duty trucks of all shapes and sizes, including vans, box trucks, buses, tractor trailers, utility vehicles and cranes.
Our truck chassis and body services are designed for motorists and business managers who need to restore vehicle safety, appearance, and performance after an incident or for regular maintenance. At Mid-Atlantic Waste we take care of all types of vehicles that are in your fleet, we maintain it, keep it running, and extend its life.
Mobile Service
Mobile Preventative Maintenance and Service
Our Mobile Preventative Maintenance and Service Technicians will come to you. MAWS is on the job day and night – our Day Crew runs service calls for customers during normal business hours and our Night Crew performs preventative maintenance and repairs overnight so that your business isn't sidelined and your customers aren't left in the lurch.
Plus, our 24-hour Emergency Response team will help ensure that your equipment is always working for you and that your business has limited downtime.
Learn more about the services we provide and find the MAWS location nearest you.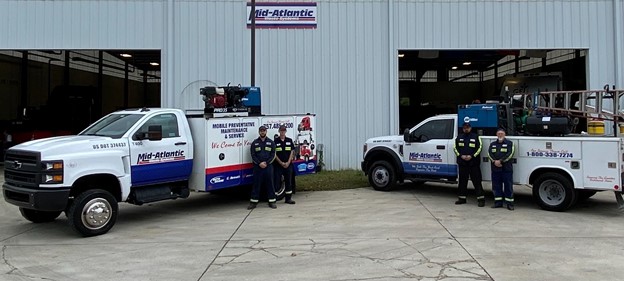 Preventative Maintenance
Routine preventative maintenance on your equipment keeps it in peak condition and helps avoid unplanned downtime. Proper maintenance keeps your vehicles on the road and working for you and your customers. Breakdowns are costly disruptions to service which can be mostly avoided through regular preventative maintenance.
Our PM program can be tailored to fit your business and includes such things as:
Clutch Operation
Filters & Fluids
Brakes
Air Brakes
Suspension
Drive Line
Tires
Exhaust System Under Body/Cab Check
DOT Documentation
Lubrication
Engine Check
Lights & Battery
Front End Inspection
Rent-A-Tech Program
Our new Rent-A-Tech Program provides customers with both short-term and long-term shop assistance to help fill any gaps if they are experiencing a staffing shortage, for whatever reason.
This program operates both day and night, helping with anything from evening shift PM programs or day-to-day fleet repair. Our technicians will come to you! MAWS will assemble the right team to assist our customers with any issues. Our experienced, on-site technicians can also help train new and current employees for any jobs they may not feel comfortable tackling on their own.
This program is also available for our customers to utilize during times of lower staffing, such as the holidays when internal technicians may be on vacation.
Contact MAWS to learn more about the Rent-A-Tech Program and how it can help your business stay on track, day and night, for as long as you need.
DOT & State Inspections
MAWS can provide all of your state and DOT inspections on-site at each of our eight branches. Our comprehensive service programs will ensure that you are compliant and road-ready all year long.
Heil Service Shack
Heil Service Shack is a resource loaded with instructional videos about garbage truck repair, maintenance, and operation. Heil customers can visit the Service Shack to learn the latest techniques and view service videos any time to ensure your shops are servicing your Heil products correctly.