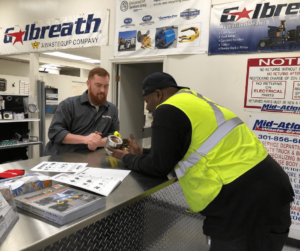 Companies like Amazon have forever changed customer expectations. With 1- or 2-day Prime shipping, people have become accustomed to receiving their orders more quickly than ever. As a result, other businesses – B2B, B2C, and e-commerce – have had to embrace this philosophy to stay competitive in their industries, including the heavy truck and equipment industry.
Having the parts your customer needs when they need them is a key component of customer satisfaction. If you are unable to fulfill customer orders due to a stock shortage, you risk not only your reputation, you also risk losing that customer. In our current climate of unprecedented shipping delays and parts scarcity, having a robust inventory on hand helps keep your customers' equipment on the road and working for them.
Customers are more likely to choose companies that can fulfill orders as soon as possible. Here at MAWS, we know how important it is for our customers to have the parts needed to keep their businesses running smoothly. That's why the Parts Department in each of our 8 locations has an extensive inventory in stock and ready to deliver, with some locations providing same-day delivery of in-stock parts.
We carry replacement parts, OEM, or aftermarket parts for heavy trucks and equipment of all makes and models. Our massive inventory and knowledgeable parts staff ensure our customers' equipment has minimum downtime.