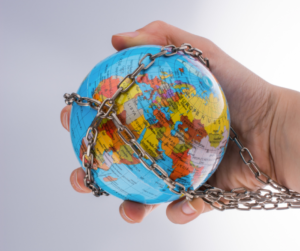 The supply chain and labor shortages that we're dealing with as a result of the COVID-19 pandemic have caused our industry, along with many other industries, to struggle. The heavy equipment and chassis storage, due to the lack of microchips, is a considerable issue we're facing right now and is a symptom of a bigger supply chain problem that will be around for the foreseeable future. In addition, there is also a rubber shortage. Our industry uses rubber for wiper blades, belts, tires, and gaskets among other things, but the demand for rubber gloves was so strong that rubber suppliers moved their production to that during the pandemic creating a shortage in rubber overall.
Regardless of these issues, we have to figure out how to work around them to keep our businesses, and our customer's businesses, running smoothly. Right now is a perfect storm of increased demand and low supply and dealers are feeling the effects of this with lead times being highly unreliable. But, there is light at the end of the tunnel – availability is starting to improve but it may be some time before we see a noticeable impact.
With challenges also comes opportunity. Instead of dwelling on what we can't do, we need to focus on what we can do so here are three things to help prepare for 2022:
New Equipment – Plan Ahead
Supply chain disruptions, labor challenges, high demand, and a slow rebound from 2020 have contributed to a lack of available new equipment. This creates a great opportunity for companies to strengthen relationships with equipment dealer partners, making sure to communicate with them and get their recommendations. By looking ahead and planning, we can see what equipment needs to be added in the future as well as including other options in case the first choice is unavailable.
Used Equipment – Maximum Value
Because new equipment is scarce, used equipment is in high demand. It's a seller's market so for those looking to move used equipment, this is a great opportunity. Be sure to value your equipment appropriately to get top dollar and decide which selling option is best for your company – sell or trade-in to a dealer, selling at auction or a direct sale.
Labor Shortage – Retain & Attract
The labor shortage is real as businesses struggle to hire and retain talent. As important as it is to hire new people, it's just as important to retain the top talent you already have on your team. People are your most valuable asset so acknowledge them and take good care of them. To attract new talent, highlight your benefits such as competitive pay, job security, company culture, and room to grow. Highlight all of the different job opportunities from working with your hands, and management to office work – in this industry there is truly something for everyone.
As we close out 2021 and look towards 2022, we need to expect the unexpected because 2022 is already shaping up to be unpredictable. Be proactive – work closely with your dealer partners to decide what equipment you need and make sure you have backup options. Get maximum value when selling any used equipment – know what your current equipment is worth and the best selling option for your business. Retain and attract top talent for your team – know what your people are worth.
During these trying times, lean on the experts at MAWS – we're here to help! Contact us today