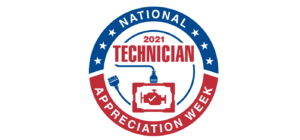 The first week of October marked the third annual National Technician Appreciation Week, in partnership with the American Trucking Association (ATA) and ATA's Technology & Maintenance Council (TMC). The purpose of the week is to celebrate the hard work and commitment of the professional technicians of the trucking industry.
Here at MAWS, our technicians are the backbone of our business and we could not do it without them! We have nearly 60 technicians that are hard at work making sure our customer's equipment and trucks are maintained, fixed, and safe on the road, including On-Site Technicians, Rent-A-Techs, and Mobile PM & Service Techs.
On-Site Technicians
Our on-site technicians are located across our network of 8 locations that serve Maryland, Virginia, DC, Delaware, Pennsylvania, New Jersey, and North Carolina. They are dedicated to extending the life of our customer's equipment, maximizing its uptime, and ensuring its safety.
Rent-A-Tech
Our Rent-A-Tech Program provides customers with both short-term and long-term shop assistance to help fill any gaps if they are experiencing a staffing shortage, for whatever reason.
This program operates both day and night, helping with anything from evening shift PM programs or day-to-day fleet repair. MAWS will assemble the right team to assist our customers with any issues. Our experienced, on-site technicians can also help train new and current employees for any jobs they may not feel comfortable tackling on their own.
This program is also available for our customers to utilize during times of lower staffing, such as the holidays when internal technicians may be on vacation.
Mobile Preventative Maintenance and Service
MAWS is on the job day and night – our Day Crew runs service calls for customers during normal business hours and our Night Crew performs preventative maintenance and repairs overnight so that your business isn't sidelined and your customers aren't left in the lurch.
Plus, our 24-hour Emergency Response team helps ensure that our customer's equipment is always working and that their business has limited downtime.
To celebrate, our branches recognized our technicians throughout the week:

Our Clinton Branch enjoyed a team luncheon and then gathered for a team photo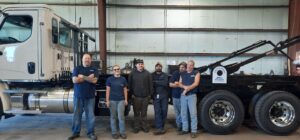 Our Easton Branch also celebrated with a team lunch and a photo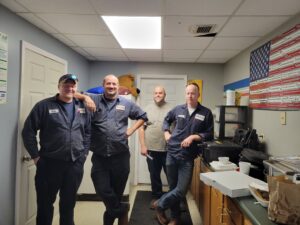 Our Salem Branch joined in on the fun, too!
Professional technicians are the people that keep trucks moving and we applaud and recognize their efforts every day, not just during appreciation week. Many businesses, like ours, require highly skilled workers to run. It's important to recognize how valuable skilled trades are because if we're going to create growth in our country, we must invest in and grow our skilled labor force.