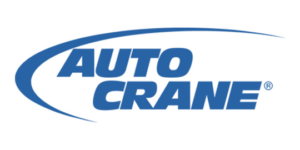 Welcome to our new series, Partner Spotlight!
Here we will highlight one of our partners and our first one is Auto Crane, the leader in crane design and crane management operating systems. Our partnership with Auto Crane began in 2020 and we proudly offer the full line of Auto Crane products and services throughout our entire network of branches in Virginia, Maryland, Delaware, DC, New Jersey, Pennsylvania, and West Virginia.
At the NTEA Work Truck Show in March 2022, MAWS was recognized twice by Auto Crane for exceptional efforts and execution by the MAWS team over the past two years we have had the privilege of representing the brand. We were honored to receive both the High Flyer Award 2021 and the 2020 Newcomer award.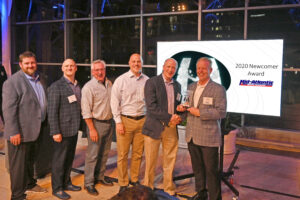 About Auto Crane
Wherever mission-critical building or maintenance work is being done, Auto Crane is behind the scenes delivering profitable and reliable solutions. Auto Crane answers questions that others can't — about serious issues. Since 1958 Auto Crane has been the leader in crane design and crane management operating systems. Auto Crane is the only mechanic truck crane manufacturer that offers a crane and body package that is completely stable in all lifting zones.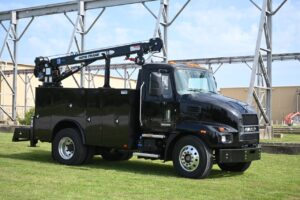 Based in Tulsa, Oklahoma, Auto Crane engineers, designs and manufactures a comprehensive line of truck-mounted electric and hydraulic cranes, crane bodies, crane control technologies, and accessories. The Auto Crane name and products are recognized and used the world over by serving markets such as the energy, mining, construction, forestry, and railroad industries. Auto Crane is an American brand and is still proudly made in the USA.
Why We Chose to Partner with Auto Crane
It's simple, Auto Crane is literally the first name in service cranes. Jamie Varner, CEO of Mid-Atlantic Waste Systems, states, "Mid-Atlantic is an industry leader that has been helping our customers succeed for over 35 years. Our recipe for success includes representing only the premiere manufacturers for the product types we represent. That is why we are so excited about this historic partnership with Auto Crane, which manufactures the highest quality service cranes in the industry. Partnering with an industry giant such as Auto Crane allows us to expand our offering of premium products to customers in the Mid-Atlantic region while continuing to provide the exceptional service they have come to expect from Mid-Atlantic."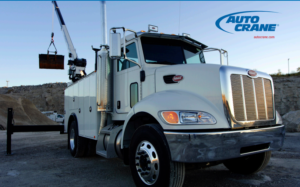 How Can Auto Crane Help Your Business?
A mobile Service Crane can make your business more flexible and competitive in your industry. Auto Crane invented the first mobile field Service Crane, launching an entirely new industry.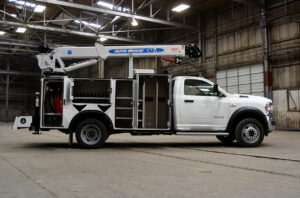 Auto Crane solutions lighten your workload, boost productivity, and prioritize safety. Auto Crane's Service Cranes, work truck bodies, and accessories are designed to make a positive difference in our customer's bottom lines and they stand behind their products. MAWS looks forward to continuing and strengthening our partnership in the years to come.