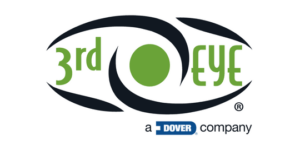 Welcome to October's Partner Spotlight!
This month we are highlighting 3rd Eye cameras. We proudly offer 3rd Eye cameras throughout our entire network of branches in Virginia, Maryland, Delaware, DC, New Jersey, Pennsylvania, and West Virginia. The waste industry is a tough business. Fleets all over the country rely on 3rd Eye industry experience to provide on comprehensive solution for fleet management needs. Knowing that you've serviced a home or business is important. So is doing it productively and safely every time. 3rd Eye onboard garbage truck camera systems constantly monitor your driver as well as their environment to ensure the safe operation of their vehicle. It also allows fleet owners immediate verification of service and video validation of overfilled containers – which can lead to more revenue / increased service frequency.
Key Features:
Safety: Wrap assets in 360 of camera coverage to monitor vehicle and driver environment in real time
Asset Utilization: Record and track the hours your assets are working and their exact location.
Engine Diagnostics: Know the health of your engine with key utilization metrics captured in real time.
Equipment Behavior: Know the complete status of your garbage truck's hopper, compactor, and ancillary equipment in real time.
On Road/Off Road: Know when your assets are on the highway and when they're not with the data to validate.
Custom Solutions: Refuse fleet solutions customized for your business needs.
How It Works:
3rd Eye is the most technologically advanced refuse fleet management solution for the waste industry, trusted by companies all over the United States, just like yours. From Enhance VBA® (Vehicle Behavioral Analytics), 3rd Eye Digital, 3rd Eye Mobile, Collision Avoidance Radar, and more, 3rd Eye has the most comprehensive refuse fleet management solutions on the market.
Take control of your Refuse Fleet!